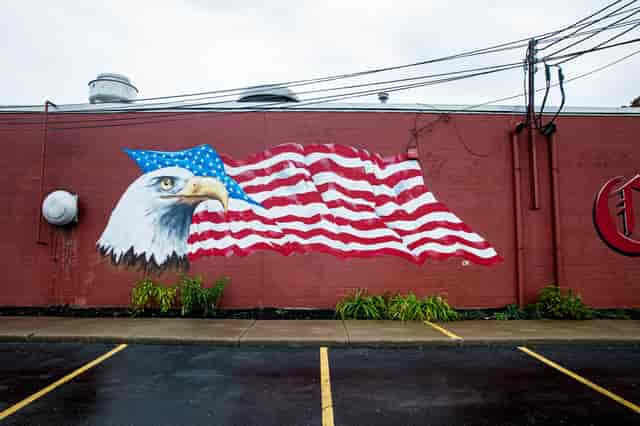 About Us
Our Beginnings
Cammarata's Restaurant was established in 1975 and is owned and operated by Bob Cammarata. Physically built from the ground up, by the Cammarata family and a few friends, Cammarata's Restaurant in Lockport, NY opened its door October 10, 1975.

As it was then and still is today, you will always find a member of the family on the premises. Our goal from the beginning was to give our patrons only the best dining experience. The highest quality in food and drinks, great friendly service, all in a relaxed atmosphere.
At Cammarata's, Everyone Is Welcomed.
At Cammarata's, everyone is welcomed as if you were invited into our home.

Italian by name, Cammarata's is also a great steakhouse. We serve the finest Filet Mignon, Open Tenderloin, New York Strip, Black Diamond, and Sirloin Filet steaks. All char-broiled to perfection. Prime Rib is available every night and is offered in four different sizes ranging from 10 ounces to a very generous 26 ounces. Fresh center-cut pork chops and grilled chicken breast are always available.

A wide variety of Seafood is offered. We serve amazing Cold Water Lobster Tails, and King Crab Legs, Salmon with Dill Sauce, broiled Shrimp and Scallops and an assortment of fried seafood. Our famous Friday fish fry is offered broiled, deep-fried, Italian style, Cajun or Lemon Pepper. All include your choice of potato or spaghetti, coleslaw, and garlic toast.
Our Menu Is Ever Changing.
We buy only USDA Choice and Angus Beef and the freshest seafood.

Traditional Italian favorites include Spaghetti, Linguine, Penne and Angel Hair pastas, all served with our famous Cammarata Old World Sauce. Fettuccine Alfredo with chicken and broccoli, homemade lasagna, raviolis, and our new homemade vegetable lasagna served with red or white sauce. round out the pasta selection.

Cammarata's house specialties include Chicken & Veal Marsala, Chicken & Veal Parmigiana, Chicken & Veal Cacciatore, Chicken Jack, and Chicken Primavera.
We Create For You.
If you can't find anything to please your pallet, Cammarata's will create something for you!

Cammarata's is open seven nights a week from 4:00 pm for your dining pleasure. Lunch is served Monday through Friday from 11:30 am to 2:30 pm. Private party facilities are available for groups up to 45. Take-out is available for any item on our menus.