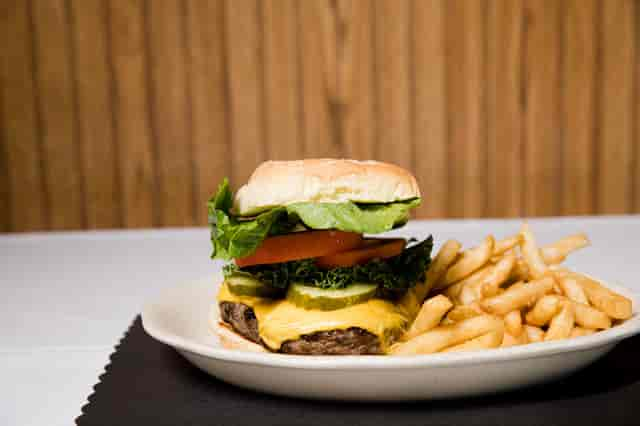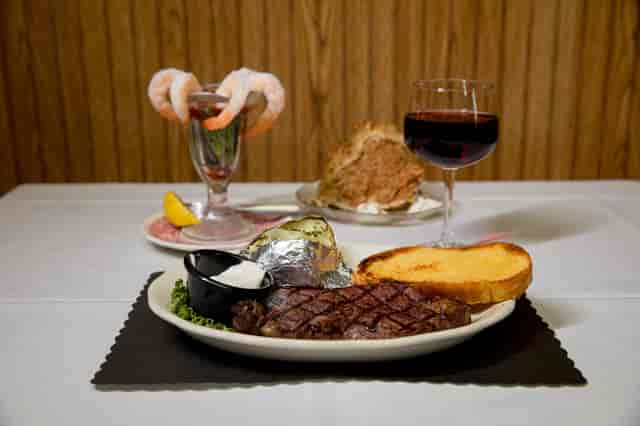 Our Menus
Become a VIP
Receive updates on special events, new menu items, menu reviews, and more!
Dinner Menu
Two for Forty Nine Menu
$49 // Complete Dinner for 2 Includes:
Appetizer to Share: (Choice of One)
Shrimp Cocktail, Baked Stuffed Clams, Stuffed Mushrooms, Mozzarella Sticks, Potato Skins and Onion Rings
Entrees: (Choice of Two)
Chicken or Veal Parmigiana, Broiled Stuffed Shrimp au Gratin, Maryland Style Crab Cakes, 10oz Choice Angus New York Strip Steak, Chicken Cacciatore, 10oz Prime Pork Chop
Chef Salads (2)
Sides (2) Baked Potato, French Fries, Home Fries or Side of Spaghetti
Dessert to Share: (Choice of 1)
Cheesecake w/Strawberry Topping, Peanut Butter Pie or Hot Fudge Sundae
All of the above plus a Bottle California Wine // $59
(Choice of Cabernet, Merlot, Chardonnay, White Zinfandel)
No other Discounts, Coupons or Simply Certificates allowed. Dine-in only.
Caesar salad w/any entree $3.99, Fettuccini Alfredo w/any entree $3.99, Bleu Cheese of Hot Bacon $1.25 extra
Sandwiches & Snacks
Sandwiches served with Potato, Chef Salad or Cole Slaw. Choice of one)
American Delights
Served with Chef Salad. Choice of Potato or Spaghetti. 
Bleu Cheese 1.25
Hot Bacon 1.25
Caesar Salad with any Entree 3.99
Fettuccini Alfredo with any Entree 3.99
Seafood
Seafood Selections Served with Chef Salad. Choice of Potato or Spaghetti.
Caesar Salad with any Entrée $3 99 
Fettuccini Alfredo with any Entree $3 99 
Dinner Sharing Charges $3
House Specialties
Served with Chef Salad. Choice of Potato or Spaghetti. 
Bleu Cheese $1.25
Hot Bacon Dressing $1.25
Caesar Salad with any Entree $4.50
Fettuccini Alfredo with any Entree $4.50